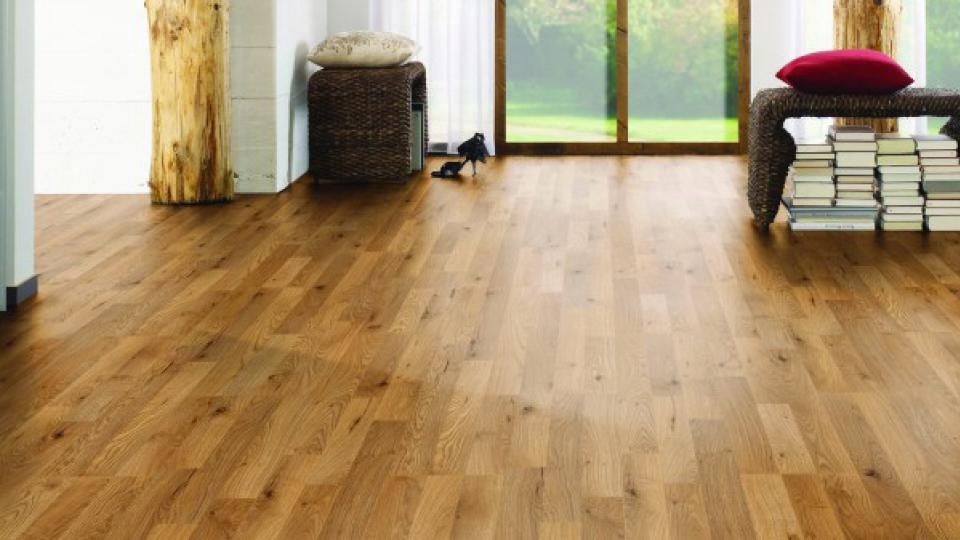 Parquet flooring is made up of small wooden pieces or tiles arranged in a repeating or tessellated pattern. This flooring material is available in a variety of qualities, from veneered chipboard to real hardwood cut into various shapes and sizes to create an intricate pattern.
When installed correctly, parquet floors can be quite stunning. In addition to giving your home a warm and cozy look, their 3D look also adds some depth and texture to your space. This particular style of flooring was once hugely popular in Western architecture, although it has slowly been replaced by traditional hardwood floors. Like linoleum, however, parquet floors are also making a comeback.
One of the main reasons for the growing popularity of this style of flooring in Pakistan is its affordability. Compared to marble and ceramic, they are also soft and comfortable underfoot. On the other hand, due to its busy design and outdated look, parquet floors may not be everyone's cup of tea.
If you're planning to redo your floors, we've put together some important pros and cons of parquet flooring to help you decide if installing them is the right choice for your home.
Aesthetically appealing
Parquet floor tiles can be installed in a variety of designs and decorative patterns to give your home an aesthetic look. It is a unique flooring style that will add warmth and texture to your interior. This multi-piece flooring can be installed in several ways to match the theme and color palette of your home.
Resistant
Durability and long life are two of the main reasons why wooden floors have become so popular in Pakistan. Parquet floors are no different. Like hardwood floors, parquet floors can last for decades if you take care of them properly.
Depending on the type and quality of wood, parquet floors can handle heavy traffic without signs of wear. They also generally do well against pets and children. However, their lifespan and durability vary according to their installation, maintenance, and of course the quality of the material.
Low maintenance
Parquet flooring is relatively easy to maintain. Just clean them regularly with a vacuum cleaner or sweep them with a soft broom. If stains form on the surface, opt for mild detergents instead of the abrasive chemicals available in the market. It is also important to seal and polish your parquet floors every 3 to 5 years to maintain their beauty and strength.
Cost-effective
Compared to traditional hardwood floors, the price of parquet is relatively lower. This is because most parquet floor tiles are made from recycled hardwood planks.
Easy installation
Parquet installation is also easier than traditional wooden flooring installation in Pakistan. Unlike hardwood planks, which need to be nailed down, parquet tiles are usually bonded to the substrate with a urethane-based adhesive. This adhesive has a working time of about 60 minutes, which means you can easily arrange and install floor tiles in any design or pattern you prefer.
Wood parquet tiles are usually thin enough to be cut with a jigsaw. Furthermore, these tiles are always unfinished. After application, you can simply repaint and glue them.