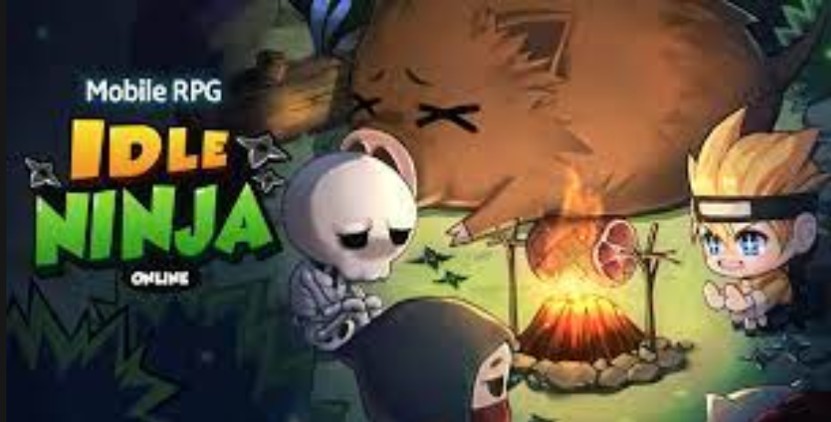 Idle Ninja Online is a Korean blockchain-based mobile RPG that has gained a massive following since its release in April 2021. With over a million downloads globally and over 210,000 active players, the game has proved to be a hit with mobile gamers. The game allows players to grow their ninjas and experience a unique blend of idle and action play styles.
One of the most exciting aspects of Idle Ninja Online is the ability to equip ninjas with six basic items, including a weapon, headband, armor, cloak, boots, and a belt. Players have a wide range of weapons to choose from, and they can obtain S.Weapons through the Realms in Idle Ninja Online. To get these weapons, players need to fight against elite teams of ninjas. Each successful fight will cost players three vitality points, but they can earn one of four S.Weapons if they win. Players can purchase these weapons using either gold or more of the same type of S.Weapon.
The game also features an idle gameplay mode that enables players to progress even when they're not playing. When idle, ninjas will fight, train, and hone their skills to gain experience and gold to further their progression. This idle RPG progression means that even when players take a break, their ninja heroes will get stronger.
Idle Ninja Online also adopts blockchain technology, which allows players to purchase in-game goods using NINKY tokens. One of the most valuable in-game assets is the Battle Tomo, which is an NFT asset that players can purchase using NINKY tokens. Players can access crypto exchanges like Binance to buy these tokens.
Redfinger Cloud Phone offers an excellent way to play Idle Ninja Online without using up mobile phone storage space. Redfinger is a virtual Android system that enables players to own another Android phone on one device. Running on the cloud server, Redfinger consumes very little data, storage, and battery power of your own device. With Redfinger, you can run your game 24/7 on the cloud for free. Additionally, with just one Redfinger account, you can manage as many cloud phones as you want to meet your multitasking needs.
To download and play Idle Ninja Online on Redfinger, follow these simple steps:
》Search for Redfinger on Google Play and download the app or click the official website and use the app via the browser.
》Complete the sign-in steps to access the Redfinger cloud smartphone. If you encounter any issues, please refer to the tutorial videos available on the website.
》Look for Idle Ninja Online in the search bar in the Redfinger app store.
》Download and install the game in Redfinger.
》Run the game and enjoy playing Idle Ninja Online.
In conclusion, Idle Ninja Online is an exciting mobile RPG game that offers a unique blend of idle and action gameplay. With Redfinger Cloud Phone, players can enjoy the game without using up their mobile phone storage space, and with the ability to purchase in-game goods using blockchain technology, it offers a unique and immersive gaming experience.